Religious Rights
If you are are experiencing Religious persecution click the links below to learn what to do about it. Be sure to read our other posts under the category of  
LAW

The Office of International Religious Freedom has the mission of promoting religious freedom as a core objective of U.S. foreign policy. The office is headed by Ambassador-at-Large for International Religious Freedom Suzan Johnson Cook. We monitor religious persecution and discrimination worldwide, recommend and implement policies in respective regions or countries, and develop programs to promote religious freedom
International Coalition for Religious Freedom  "is a non-profit, non-sectarian, educational organization dedicated to defending the religious freedom of all, regardless of creed, gender, or ethnic origin.
The Civil Rights Division of the Department of Justice,  created in 1957 by the enactment of the Civil Rights Act of 1957, works to uphold the civil and constitutional rights of all Americans, particularly some of the most vulnerable members of our society. The Division enforces federal statutes prohibiting discrimination on the basis of race, color, sex, disability, religion, familial status and national origin.
The First Amendment Center, We support the First Amendment and build understanding of its core freedoms through education, information and entertainment.
Religious Tolerance, Ontario consultants on religious tolerance. An awesome site!
American Center for Law and Justice  (ACLJ) and its globally affiliated organizations are committed to ensuring the ongoing viability of freedom and liberty in the United States and around the world.

American Civil Liberties Union,The ACLU is our nation's guardian of liberty, working daily in courts, legislatures and communities to defend and preserve the individual rights and liberties that the Constitution and laws of the United States guarantee everyone in this country.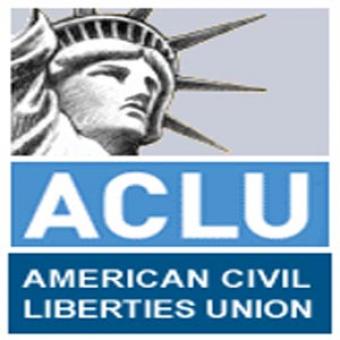 First Freedom Center , The mission of the First Freedom Center is to advance the fundamental human rights of freedom of religion and freedom of conscience.
Ethics and Religious Liberty Commission, The Research Institute of The ERLC represents an evangelical think tank that includes university and seminary presidents, academic deans, professors, lawyers, doctors, theologians, and other evangelical scholars.
The Freedom Forum On Line, The center serves as a forum for the study and exploration of free-expression issues, including freedom of speech, of the press and of religion, and the rights to assemble and to petition the government.
Liberty Counsel, Restoring the culture by advancing religious freedom, the sanctity of human life and the family.
People For the American Way, Our America respects diversity, nurtures creativity and combats hatred and bigotry.
The Rutherford Institute, Dedicated to the defense of civil liberties and human rights.
Religion Link, All of our writers have years of experience in the field of religion reporting. They are well versed in the many religions and issues that are covered in mainstream media.
USCIRF, is an independent, bipartisan U.S. federal government commission, the first of its kind in the world, that monitors the universal right to freedom of religion or belief abroad.
Concerned Women for America, through its Board of Trustees has established Religious Liberty as one of its seven core issues on which we focus our efforts.
Liberty Institute, Unfortunately, religious liberty is under attack — in our churches, in our schools and in the public arena – like never before in American history.